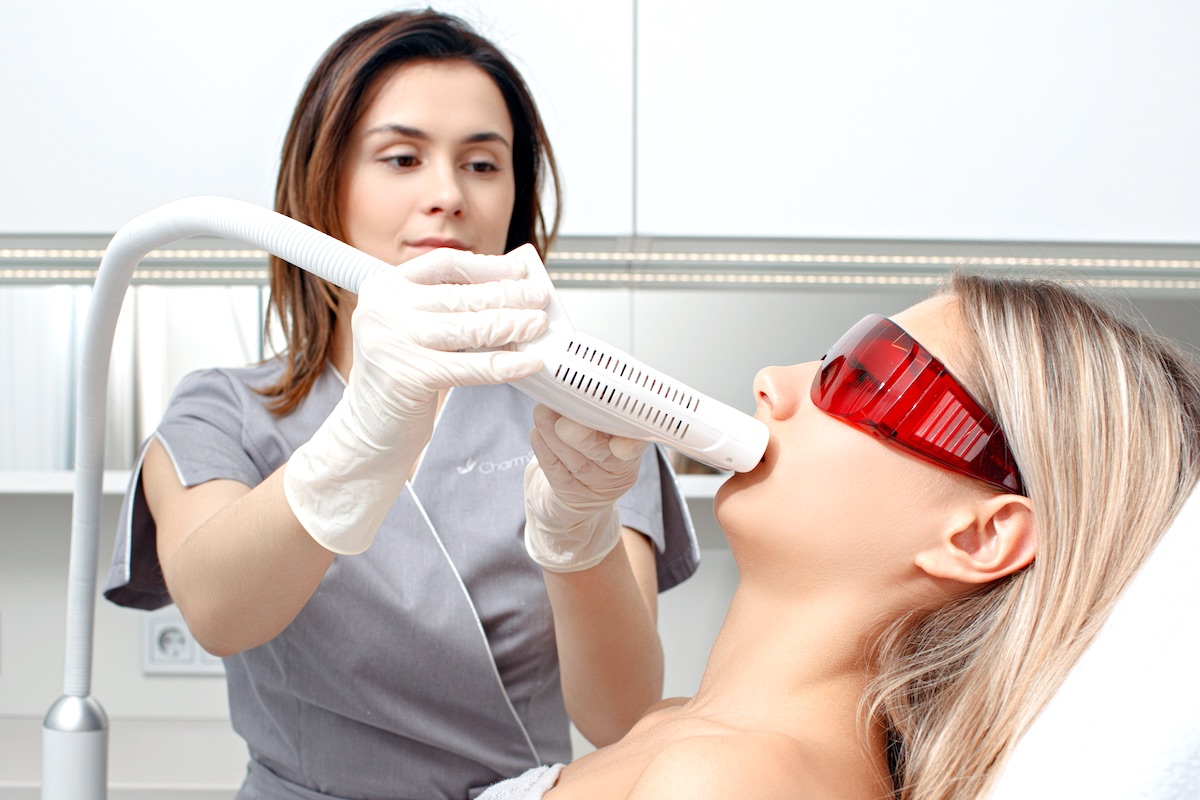 [vc_row css_animation="" row_type="row" use_row_as_full_screen_section="no" type="full_width" angled_section="no" text_align="left" background_image_as_pattern="without_pattern"][vc_column][vc_column_text]
Led Natural Teeth Whitening
[/vc_column_text][vc_separator type="normal"][vc_column_text]
Price:
Led Natural Teeth Whitening 50,00 € During photobleaching, the most modern, reliable and effective technique is used, providing an opportunity to get beautiful, snow-white teeth with little effort. First, the teeth are cleaned of plaque and the tone of the teeth is determined. Then a 100% natural whitening gel is applied to the teeth and the lower and upper teeth are illuminated with an LED lamp. The whitening gel applied to the teeth is activated by the light of an LED lamp and removes food, coffee, tobacco, red wine and other dark spots from the surface of the teeth in three 15-minute sessions. The procedure is absolutely painless and safe, does not damage the teeth and gums. The color of the teeth can change by 4-8 tones, depending on the initial tone. The procedure lasts 60 minutes, with proper care of the teeth, the whitening result up to 1 year.
Before the procedure, we recommend to do pearl wash or soda blasting.
After the procedure, it is advisable to follow the following recommendations:
3 days after the procedure, you should avoid drinking coffee, tea, red wine and chocolate, sunbathing and the use of self-tanning creams.
3 days after the procedure it is not recommended to smoke.
Not recommended for pregnant and breastfeeding mothers.
The procedure does not whiten blemishes and artificial teeth.
The procedure is recommended to be carried out no more than once every 4 weeks.
Quickly, conveniently, safely and as a result, a radiant, snow-white smile![/vc_column_text][/vc_column][/vc_row][vc_row css_animation="" row_type="row" use_row_as_full_screen_section="no" type="full_width" angled_section="no" text_align="left" background_image_as_pattern="without_pattern"][vc_column][vc_column_text]